PsychCentral staff are experienced in delivering a professional and culturally-competent psychological, allied health, and disability services to children, adults, couples, and families.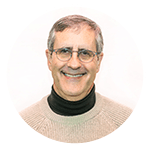 Dr. Roy Sugarman
Clinical Psychologist and Clinical Neuropsychologist
Dr Roy Sugarman is a Fellow of the Australian Psychological Society's Colleges of Clinical Neuropsychology and Clinical Psychology, member of the Royal Charter of Psychologists in the UK, an Associate Fellow of the British Psychological Society, Member of the British Psychological Society's Division of Neuropsychology and Faculty of Paediatric Neuropsychology, and a member of the American Psychological Association.
Dr Sugarman's clinical work continues in traumatic brain injury, mood and anxiety disorders in children and adults, and he serves as a Clinical Lecturer in Psychiatry at UNSW, assisting with the assessment of candidates for medicine. With numerous publications, Dr Sugarman has developed an integrated approach to achieving peak performance in both body and brain, contributing to the current state of the art in both rehabilitation and peak performance circles: showcased in his books and in the well-received TV series, Body and Brain Overall on OneHD and Channel 10. His online program "The Neuroscience of Peak Performance", produced by EXOS Presents in the USA, has received critical acclaim.
Dr Sugarman has published in the delivery of culturally-competent practice especially for those from culturally and linguistically diverse backgrounds. He works with both clinical clients as well as high level executives, charities and sporting bodies, building resilience through his integrated approach to body-brain optimisation, following the principles of ACT and Process-Based CBT. His contribution to companies such as Social Health Innovations and Transhuman INC USA in reducing suicide rates using online solutions has been nominated and has won international awards.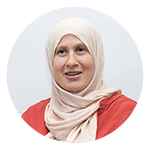 Hanan Dover
Clinical & Forensic Psychologist
Hanan Dover has completed four degrees (including two Masters degrees) in Psychology and is completing her PhD in psychological medicine. She is a clinical and forensic psychologist with special interests in trauma, mood and anxiety related disorders, sexual difficulties in relationships, complex clinical presentations, chronic pain, narcissism / psychopathy, deception, parenting, autism spectrum disorders, and challenging behaviours. She is also a certified EMDR practitioner and can conduct neurofeedback, and clinical hypnotherapies. As a forensic psychologist, Hanan can conduct forensic psychological assessments and write reports relevant for court.
Hanan maintains that she is multilingual because she speaks Arabic as well as the language of coffee-lovers.
Hanan enjoys laughing, a lot.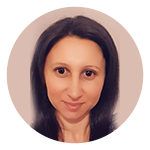 Nezihe Ali
Psychologist
B. Behavioural Health Sci., Graduate Diploma Psych, Graduate Diploma  Counselling, M. Health Sci
Nezihe works with adolescents 14+, adults and couples. She adopts a client centred approach, working with her clients' strengths and utilizes a number of modalities including Cognitive Behaviour Therapy, Mindfulness, Acceptance and Commitment therapy & Solution focused therapy. Her key areas of work include: anxiety, depression, domestic violence, personal growth and development, self esteem & confidence building, couples counselling, post-separation parenting, restoration orders, and drug & alcohol abuse. Nezihe is a Workcover and CTP approved psychologist. Nezi is bilingual and also speaks Turkish.
Nezihe enjoys spending time with her husband and 3 children, while fuelling her love for interior styling/decorating with a side of coffee & chocolate.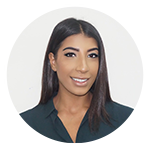 Nancy Sokarno
Psychologist
B. Psych, MAPS
Nancy focuses on adolescent/ young adult anxiety, depression, body image/self esteem issues as well as working with couples and families. Nancy is also bilingual and speaks Arabic.
Nancy is a gym enthusiast, love animals, loves crime podcasts and is a foodie.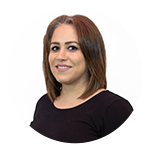 Noosha Anzab
Psychologist
B. Arts (Psych), B. Psychology, and M. Counselling and Psychotherapy
Noosha's areas of focus include but are not limited to anxiety and depression, intrapersonal intelligence, mindfulness and relaxation techniques. Noosha is bilingual and also speaks Farsi.
In her spare time, Noosha enjoys spending time with her partner and son, as well as watching or listening to documentaries. Noosha loves cheese, patisseries and a dreamy cup of coffee. Moustafa El-Gashingi
Psychologist
Mostafa Elgashingi is a psychologist that comes with experience working the most difficult of client groups having worked in the prisons for a few years. Areas of expertise include, but not limited to: post-traumatic stress disorder, drug and alcohol issues, depression, anxiety, acute psychosis, crisis management and risk intervention, personality disorders, youth & gang-related issues, anger management, at-risk behaviour, and youth mental health issues. Mostafa is bilingual and can speak Arabic.
Mostafa's interests are everything related to Star Wars, he is an avid Canterbury-Bankstown Bulldogs supporter, and often makes people laugh.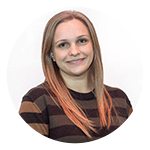 Amra Sehic
Psychologist
B. Psych, Post Graduate Diploma Applied Psych
Amra has extensive experience in Work Place Issues, Brief Solution Therapy & Cognitive Behavioural Therapy. In addition Amra is a Work Cover and CTP approved psychologist. Amra's areas of focus include Anxiety Disorders, Trauma & PTSD, Depression, Mood Related Disorders and many more. Amra is also multilingual and can speak Bosnian, Croatian and Serbian.
Amra enjoys spending time with her family and sipping on a fine cup of coffee.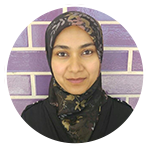 Nafisa Choudhury
Clinical Psychologist Registrar
B.Sci, PGDip. Psych, MPsych (Clin)
Nafisa is a psychologist with many years experience working in a range of settings including schools, universities, e-mental health, NGOs and private practise, Nafisa has experience with a range of mental health concerns including anxiety, depression, trauma, pain management and autism. In her work, Nafisa utilises evidence-based treatment, predominantly from cognitive-behavioural perspective, to support clients according to their needs. She is passionate about providing high quality treatment and has a particular interest in working with people who have a trauma background. Nafisa is bilingual and can speak both English and Bangla. Other than work, Nafisa enjoys sitting back with a good book, tea and cheese. She's also a self-confessed coffee snob. Hanan Youssef
Psychologist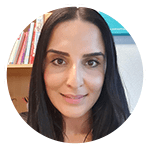 Melak Haydar
Psychologist
BPsych. PGDip Psych. (ASSOC MAPS)
Melak Haydar has worked exclusively in New South Wales and has been engaged in a variety of clinical and case management services and provides individual and group therapy interventions under Job Services Australia (JSA) and Disability Employment services. Melak's training, education, and experience in psychology has provided her with a strong background in individual and group therapy. Melak is adapt at assessment, intervention, treatment, counselling, and therapy. She has worked in a wide variety of settings including; clinics, homes, schools and has experience in Alcohol and Drugs and Mood disorders.
Prior to working with MAXimus Solutions Australia, Melak worked as an intern psychologist at a private clinic working with children and adolescents with behaviour problems and learning difficulties. She has also worked at a number of different schools as an intern psychologist administering and conducting psychometric testing for students and reports for schools.Furthermore Melak has also worked as an intern psychologist at the Sydney Clinic in Bronte; a private psychiatric hospital, working with inpatient and outpatients specialising in areas such as Alcohol and Drugs and Mood disorders.
Overall Melaks background has included counselling in cases of substance abuse and suicide. Melak is also familiar with dysfunctional family issues, learning disabilities, child development, anxiety, stress and depression.
Additional Languages Spoken: Arabic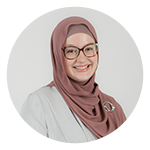 Amila Trako
Clinical Psychologist
B.Psych, PGDipPsy, MPsych(Clin)
Amila is passionate about working collaboratively with adults and couples from diverse backgrounds to help them manage and overcome their difficulties to make positive changes in their lives. Amila is committed to finding evidence based solutions to improve her client's psychological wellbeing.
Amila's specialist areas of interest includes mood and anxiety disorders, chronic pain management, anger management, problematic perfectionism, adjustment difficulties, interpersonal and relationship difficulties, stress management and assertiveness training.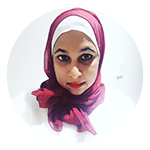 Amina Ahmed
Forensic Psychologist
B. Psych and a M. of Psych (Forensic)
Amina focuses on adult forensic and clinical clients. She has expertise in working with clients of culturally and linguistically diverse clients, and  refugee backgrounds. Amina also has experience working with Anxiety, Depression, PTSD, couples, Domestic Violence, Probation and Parole, Court assessments and reports, Anger Management, and  Drug and Alcohol issues.
Amina is multilingual and also speaks Urdu and Hindi. Amina enjoys spending time with her children and two cats. She enjoys meeting friends  for coffee and baking.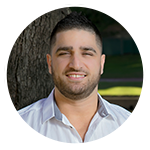 Billel Rababi
Psychologist
Billel has completed a Bachelor of Psychological Science (Honours), a Certificate IV in Training and Assessment and has a special interest in men's mental health. Billel completed his Honours in Psychology thesis on 'Masculinity from a Middle Eastern Perspective' and was raised as a cultural minority and utilises his education and experience in teaching and motivating other young men dealing with similar experiences. He believes in positivity and the power of change and has a passion for helping individuals in building the framework for a brighter future. Billel loves the NFL and supports the Green Bay Packers.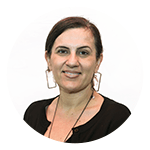 Rene Delimanis
Clinical Psychologist
Undergraduate B. Psych (Hons), M. Clinical Psych
Rene is registered with the Australian Health Practitioners Registration Agency (AHPRA) as a Psychologist with Endorsement in Clinical Psychology. She is a full member of the Australian Psychological Society (MAPS) and a Fellow Member of the College of Clinical Psychologists (FMCCLIN).
Through her Greek family background, and extensive experience dealing with patients from varying ethnicities, she has experience in understanding the cultural variations when treating mental health issues. She has extensive training and experience in the treatment of Anxiety Disorders and Mood Disorders such as OCD, Major Depressive Disorder, Bipolar Disorder, and Generalized Anxiety Disorder, and frequently treat complex mental health presentations. I further specialize in Couples Therapy, Grief Counseling, and Trauma Therapy.
Treatment modalities that she has experience in includes Cognitive Behaviour Therapy, Exposure and Response Prevention, Acceptance and Commitment Therapy, Family Therapy, and Dialectical Behaviour Therapy, and Solution Focused Therapy.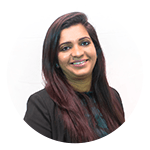 Shagufta Alam
Psychologist & Behavioural Support Practitioner
Shagufta Alam is a Psychologist and Behavioural Support Practitioner. She has holds Certificate IV in Training and Assessment.
Shagufta has a special interest in complex trauma, loss and grief, chronic illnesses and challenging behaviours. She also has experience working individuals with Autism and other challenging behaviour as a Behaviour Support Practitioner. Shagufta firmly believes that a picture speaks a thousand words and offers Art Therapy for individuals who may have experienced complex trauma, have difficulty opening up to people and to anyone who enjoys playing with colours and textures.
Shagufta is great at building rapport with her clients and that's the reason you will feel comfortable speaking to her right from your first meeting. Shagufta is multilingual and can also speak Urdu and Hindi and can also understand Punjabi.
Outside of work, Shagufta is a foodie who loves art and enjoys being out in nature. Dr Fayza Alshamali
Psychologist
Diploma Hypnotherapy B. Psych, M. (Psych), PhD (Psych). AHPRA, MAPS
Fayza has been working as a psychologist for over 25 years. She has a wealth of experience in treatment of many mental health areas with Arabic speaking clients both in Australia and in the Middle-East. She has also presented at over 100 workshops internationally and locally since 1999. Her special interests are in NLP, EFT, emotional intelligence, law of attraction, time line therapy, parenting, communication skills, the change starts within and more psychological topics). She has also published three books exhibited on book exhibitions in both Dubai and Egypt. Fayza is also bilingual and can speak Arabic.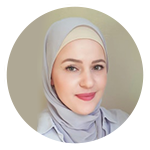 Carawan Ghanem
Clinical Psychologist Registrar
B.Psych, PG Dip Psych, MPsych (Clin)
Carawan is an experienced psychologist who has provided treatment for a wide range of mental health issues. She has worked with vulnerable communities across the life-span, including families at risk of having their children removed by FACS, supporting parents of children with challenging behaviours, refugees, and those suffering from a disability or domestic violence. She actively updates her knowledge and skills to ensure she is providing the most effective therapeutic approach for each client. Carawan has an interest in perinatal anxiety and depression and has completed research into perinatal depression among the Arab-Australian community. She is bilingual and can provide therapy in English and Arabic. Outside of work hours, Carawan enjoys bush walks, coffee and learning about holistic health. Oh and you'll probably see her cry from laughter.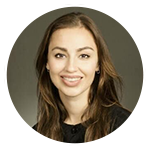 Maja Popovic
Psychologist
Additional Languages Spoken: Serbian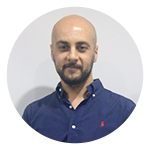 Ramsey Andrews
Psychologist
B. Art (Psych) and a Postgraduate Diploma in Psych
Ramsey is a psychologist with extensive experience in the provision of various psychological therapies in working with people with various mental health conditions and complex psychosocial issues. Ramsey has a particular expertise in transcultural mental health, whereby he has extensive experience working with people of culturally and linguistically diverse (CALD) backgrounds, particularly using counselling and therapeutic skills with people of a non–English speaking background.
As well as working in Private Practice with clients presenting with a broad range of mental health issues, Ramsey is also employed an Area Psychologist with the Salvation Army Employment Plus where he provides psychological interventions to individuals, as well as running groups with disadvantaged members of society. Ramsey is also bilingual and speaks Arabic. Mariam Mourtada
Psychologist
Additional Languages Spoken: Arabic Sarah Mohamadin
Psychologist
Additional Languages Spoken: Arabic
Behavioural Support Practitioners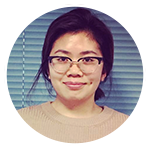 Rebecca Nguyen
Behavioural Support Practitioner and Counsellor
B.Arts and M. of Counselling
Rebecca is a provisional member of Psychotherapy and Counselling Federation of Australia (PACFA). She currently works with young children and people with Autism Spectrum Disorder, ADHD and Depressive Disorders. She has experience working in psychiatric hospitals, particularly with patients with Alcohol or Drug Addiction. Rebecca uses an integrative approach in psychotherapy which
includes Cognitive-Behavioural Therapy, Mindfulness-Based Therapy, MotivationalInterviewing, Person-Centred Therapy, Solution-Focussed Therapy and Strength-Based Therapy. Rebecca's specialist
areas of interest are addiction, childhood and adolescent issues, anger, anxiety, depression, disability support, mental health issues, and stress.
Rebecca likes to spend her leisure time with her family and friends. She enjoys reading nonfiction books, watching Netflix, and travelling.
Additional Languages Spoken: Vietnamese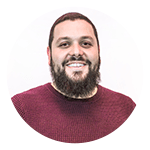 Chadi Abbas
Behavioural Support Practitioner Rama Eldehaibi
Behavioural Support Practitioner and Provisional Psychologist Malini Selvamahesan
Behavioural Support Practitioner Wafa Jaroudi
Behavioural Support Practitioner and Provisional Psychologist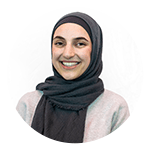 Basmah Kahil
Behavioural Support Practitioner and Provisional Psychologist
Additional Languages Spoken: Arabic Daria Karim
Behavioural Support Practitioner Ahmad Alazraqy
Behavioural Support Practitioner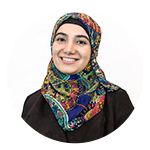 Hawra Alzagharni
Behavioural Support Practitioner and Provisional Psychologist Rashid Al Dhaibi
Occupational Therapist
B. HealthSci, M. (Occupational Therapy)
Rashid previously worked as a Physiotherapy, Speech Pathology and Occupational Therapy assistant for 4 years while completing his Bachelor of Health Science/Master of Occupational Therapy. Rashid brings a unique combination of experience as he has worked closely with therapists from all over NSW. Rashid currently works with children, adolescents and young adults with disability and is extremely passionate about his role.
Rashid can design and implement interventions for sensory processing/integration difficulties, fine motor skills, gross motor skills, play/social skills, assistive technology needs, wheelchair prescription, functional equipment prescription and so much more.
Rashid is bilingual and can speak Arabic. Rashid loves sports, literally any food and making people laugh.
Additional Languages Spoken: Arabic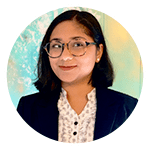 Apurva Kapote
Occupational Therapist
B. AppSc (Occupational Therapy)
Apurva is an Occupational Therapist and is passionate about working with people with disabilities from paediatrics, young people, and adults across the lifespan. Apurva also has a special interest in mental health. Apurva believes in person-centred care and working collaboratively with clients to achieve their goals and improve their quality of life.
Apurva loves baking, reading, bushwalking, and spending time with her sisters.
Additional languages: Marathi and Hindi Zeinab Kabbout
Occupational Therapist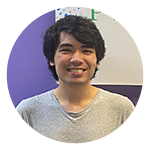 Kenny Nguyen
Speech Pathologist
Kenneth Phuong Nguyen is a speech-language pathologist who graduated from the University of Sydney with a Masters Degree in 2019, following an undergraduate degree studying languages and linguistics at the University of New South Wales. Kenny is enthusiastic about working with family-centred practice and working together with families to support their loved ones on their journey towards their communication goals. In his time since graduation, Kenny has worked with clients with a range of diagnoses, including Autism Spectrum Disorder, Acquired Brain Injury, Down Syndrome, Intellectual Disability, Global Developmental Delay, Apraxia of Speech, and more. Kenny is particularly passionate about helping clients meet functional goals which make real world difference to them and their families, and has a wide range of knowledge on literacy and how life-changing it can be. In his spare time, Kenny is an avid board gamer, writer, reader, and movie watcher. Kenny looks forward to working with any client he meets, and considers the trust and strong relationship between therapist and client central to success. Reem Allouche
Speech Pathologist
B. Speech Therapy
Additional Languages Spoken: Arabic Rayyan Hares-Helou
Speech Pathologist
B. Speech Therapy
Rayyan is a Certified Practising Speech Pathologist and a member of Speech Pathology Australia. She enjoys working with children as young as 2 years of age through to their teenage years. She is passionate about working collaboratively with children and their support networks to meet their goals. She also makes an extra effort to educate parents in the tools necessary to support their child's development.  
Rayyan has experience working with children with complex communication needs and diagnoses including Autism Spectrum Disorder (ASD), Cerebral Palsy, Microcephaly and Down Syndrome. She particularly has an interest in ASD, speech sound disorders, language delays, Childhood Apraxia of Speech (CAS) and literacy difficulties. She has experience working in a range of settings including private practice, school, childcare and social skills group. Rayyan is proactive in communicating with school teachers, providing them necessary tools, training and strategies in the class room to facilitate a child's communication and learning.
Rayyan is a board member of Global Smile Foundation (GSF) Australia. GSF is a not-for-profit organisation that provides comprehensive care to alleviate the suffering in patients with congenital facial deformities including cleft lip and palate in developing countries. She travels with GSF to countries including Ecuador and Lebanon to provide Speech Pathology intervention.
When not at work, Rayyan is a foodie and coffee enthusiast who enjoys spending time with her husband, family and friends.
Additional Languages Spoken: Arabic Haifa Mujala
Physiotherapist
Haifa Abbas has extensive experience working as a physiotherapist and has an active approach to injury management and exercise based rehabilitation. She can diagnose, treat and prevent a wide variety of musculoskeletal, cardiovascular and neurological conditions to optimise maximal physical potential. 
Using a combination of manual therapy, therapeutic exercise, education, lifestyle advice, soft tissue modalities and dry needling, Haifa can assist you to reach your maximum function and desired goals.
Some of the  conditions Haifa can treat include: Spine & joint conditions (disabilities & injuries), back & neck pain, injuries from motor vehicle accidents, sports related injuries, sprains & strains, work related injuries, post surgical rehabilitation, physical pacing for chronic pain management.
Additional language competency: Arabic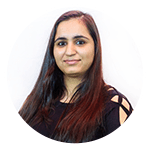 Shilpa
Senior Physiotherapist
Bachelor of physiotherapy and Masters of Physiotherapy (Neurology)
Masters of Business Administration
Member of Australian Physiotherapy Association
Member of Indian Association of Physiotherapy
Shilpa has completed her Masters of Physiotherapy in Neurology from India and practiced in Hospitals and private clinics working with toddlers to senior adults prior to her move to Australia.  Since commencing her career in Australia, Shilpa has worked in different sectors of Allied Health including Aged care, NDIS and clinic. Her interests are in Neuro physiotherapy, sports injuries and musculoskeletal injuries. Shilpa strives to ensure that her interventions are based on evidence based practice and a combination of manual therapy (including Manual muscle testing, myofascial release, manipulation, neurodevelopmental technique and PNF etc.), Dry needling, Tapping and electrotherapy (TENS, IFT and Ultrasound etc.). Her goals are to treat her patients and keep them as functional or independent as possible. Shilpa routinely researches articles and journals to learn new techniques and interventions that can facilitate her evidence based practice.  
Shilpa enjoys cooking new cuisine and spending her leisure time with family and friends. She enjoys reading fiction books, watching Netflix, and travelling.
Additional languages spoken: Hindi, Punjabi and Urdu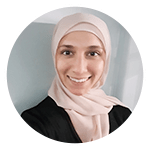 Saja Al-Zahab
Exercise Physiologist
Saja is an Accredited Exercise Physiologist, having completed a 4 year Bachelors degree at the University of New South Wales. Saja has worked extensively in the health and fitness industry. Specializing in exercise prescription, she uses the tools of physical activity as an intervention to assist with the prevention and management of a variety of health conditions such as cardiovascular, cardiometabolic, neuromuscular, musculoskeletal and mental health disorders.
Saja enjoys her solitudinous runs as well as her team sports. She can speak Arabic and like Hanan, can also speak coffee- the language of love.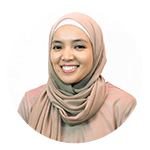 Asma Yusra
Disability Support Operations Manager
Allied Health Therapy Assistants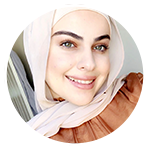 Maysa Eldhaibi
Allied Health Assistant (Speech Pathology)
Maysa is a passionate Speech Therapy assistant who has experience working with adults and children from diverse backgrounds. Maysa has worked with children in mentoring and tutoring their academic abilities.  She particularly has assisted in seeing client's various diagnosis including Autism Spectrum Disorder, ADHD, Global Developmental Delay and Child Developmental Disorders. Maysa has experience in observing and working in a variety of settings including school, childcare, aged-care and private practice. Maysa is currently studying a Bachelor of Applied Science (Speech Pathology) at The University of Sydney and is a hard-working student who is passionate about completing her studies and achieving a qualified role as a Speech Pathologist.  In her spare time, Maysa enjoys cooking, watching tv-shows, adventuring and spending time with family and friends.
Additional Languages Spoken: Arabic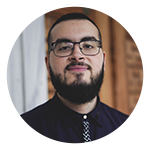 Omar Al-Hayek
Occupational Therapy Assistant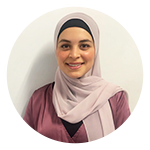 Sarah Elnajjar
Allied Health Therapy Assistant
Sarah has experience in working with adults with intellectual and physical disabilities in running group programs including cooking, music, Zumba and gardening. Sarah has assisted in running weekly playgroups which involved working with families to support their child's skill development in play. Sarah is currently studying a Bachelor of Occupational Therapy and is passionate about her role in achieving client-centred goals. Sarah likes to spend her time hiking, playing sports and food blogging.
Additional languages spoken: Arabic
Have something on your mind?
If you have an enquiry, concern, or question, please feel free to contact us by filling out the form.
PsychCentral is a professional psychological and allied  health service tailored to meet the needs of culturally and linguistically diverse (CALD) communities. We conduct assessments, treatment plans and interventions for individuals, couples, and families in a variety of clinical, forensic, school, disability, and work-related settings.


Bankstown
Civic Tower Suite 3, Level 8
66-72 Rickard Rd, Bankstown 2200
Telephone: (02) 9793 7762
Fax: (02) 9793 7925
View on Google Maps
To view our other clinics, Click HERE.