PsychCentral staff are experienced in delivering a professional and culturally-competent psychological, allied health, and disability services to children, adults, couples, and families.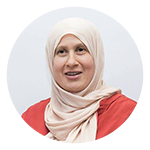 Hanan Dover
Clinical & Forensic Psychologist
Hanan Dover has completed four degrees in psychology and is completing her PhD in psychological medicine. She is a clinical and forensic psychologist with special interests in trauma, mood and anxiety related disorders, sexual difficulties in relationships, complex presentations, chronic pain, narcissism / psychopathy, deception, parenting, autism, and challenging behaviours. She is also a certified EMDR practitioner and can conduct neurofeedback, and clinical hypnotherapies. As a forensic psychologist, Hanan can conduct forensic psychological assessments and write reports relevant for court.
Hanan maintains that she is multilingual because she speaks Arabic as well as the language of coffee-lovers.
Hanan enjoys laughing, a lot.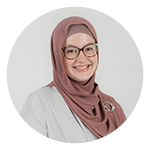 Amila Trako
Clinical Psychologist
B.Psych, PGDipPsy, MPsych(Clin)
Amila is passionate about working collaboratively with adults and couples from diverse backgrounds to help them manage and overcome their difficulties to make positive changes in their lives. Amila is committed to finding evidence based solutions to improve her client's psychological wellbeing.
Amila's specialist areas of interest includes mood and anxiety disorders, chronic pain management, anger management, problematic perfectionism, adjustment difficulties, interpersonal and relationship difficulties, stress management and assertiveness training. Nezihe Ali
Psychologist
B. Behavioural Health Sci., Graduate Diploma Psych, Graduate Diploma  Counselling, M. Health Sci
Nezihe works with adolescents 14+, adults and couples. She adopts a client centred approach, working with her clients' strengths and utilizes a number of modalities including Cognitive Behaviour Therapy, Mindfulness, Acceptance and Commitment therapy & Solution focused therapy. Her key areas of work include: anxiety, depression, domestic violence, personal growth and development, self esteem & confidence building, couples counselling, post-separation parenting, restoration orders, and drug & alcohol abuse. Nezihe is a Workcover and CTP approved psychologist. Nezi is bilingual and also speaks Turkish.
Nezihe enjoys spending time with her husband and 3 children, while fuelling her love for interior styling/decorating with a side of coffee & chocolate. Nurul Praharso
Clinical Psychologist Registrar
Additional Languages Spoken: Indonesian Noosha Anzab
Psychologist
B. Arts (Psych), B. Psychology, and M. Counselling and Psychotherapy
Noosha's areas of focus include but are not limited to anxiety and depression, intrapersonal intelligence, mindfulness and relaxation techniques. Noosha is bilingual and also speaks Farsi.
In her spare time, Noosha enjoys spending time with her partner and son, as well as watching or listening to documentaries. Noosha loves cheese, patisseries and a dreamy cup of coffee. Zeinab Kabbout
Occupational Therapist
B. Heath Sci and M. Occupational Therapy
As an Occupational Therapist, Zeinab's role entails working with people of all ages and abilities on developing, enhancing or maintaining their own motor and sensory skills, modifying or adjusting the environment to suit each individual's needs, or adjusting the way someone may be completing an activity, recreation, hobbies, schooling, or occupation. Occupations include taking care of oneself, participating in employment or education/schooling, as well as participating in leisure activities and hobbies to improve every day functioning and quality of life.  Zeinab is bilingual and can speak Arabic. Moustafa El-Gashingi
Psychologist
Mostafa Elgashingi is a psychologist that comes with experience working the most difficult of client groups having worked in the prisons for a few years. Areas of expertise include, but not limited to: post-traumatic stress disorder, drug and alcohol issues, depression, anxiety, acute psychosis, crisis management and risk intervention, personality disorders, youth & gang-related issues, anger management, at-risk behaviour, and youth mental health issues. Mostafa is bilingual and can speak Arabic.
Mostafa's interests are everything related to Star Wars, he is an avid Canterbury-Bankstown Bulldogs supporter, and often makes people laugh. Farzana Rita
Psychologist
Additional Languages Spoken: Bengali, Hindi, Urdu Amra Sehic
Psychologist
B. Psych, Post Graduate Diploma Applied Psych
Amra has extensive experience in Work Place Issues, Brief Solution Therapy & Cognitive Behavioural Therapy. In addition Amra is a Work Cover and CTP approved psychologist. Amra's areas of focus include Anxiety Disorders, Trauma & PTSD, Depression, Mood Related Disorders and many more. Amra is also multilingual and can speak Bosnian, Croatian and Serbian.
Amra enjoys spending time with her family and sipping on a fine cup of coffee.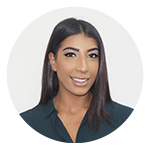 Nancy Sokarno
Psychologist
B. Psych
Nancy focuses on adolescent/ young adult anxiety, depression, body image/self esteem issues as well as working with couples and families. Nancy is also bilingual and speaks Arabic.
Nancy is a gym enthusiast, love animals, loves crime podcasts and is a foodie. Rene Delimanis
Clinical Psychologist
Undergraduate B. Psych (Hons), M. Clinical Psych
Rene is registered with the Australian Health Practitioners Registration Agency (AHPRA) as a Registered Psychologist with Endorsement in Clinical Psychology. She is a full member of the Australian Psychological Society (MAPS) and a Fellow Member of the College of Clinical Psychologists (FMCCLIN).
Through her Greek family background, and extensive experience dealing with patients from varying ethnicities, she has experience in understanding the cultural variations when treating mental health issues. She has extensive training and experience in the treatment of Anxiety Disorders and Mood Disorders such as OCD, Major Depressive Disorder, Bipolar Disorder, and Generalized Anxiety Disorder, and frequently treat complex mental health presentations. I further specialize in Couples Therapy, Grief Counseling, and Trauma Therapy.
Treatment modalities that she has experience in includes Cognitive Behaviour Therapy, Exposure and Response Prevention, Acceptance and Commitment Therapy, Family Therapy, and Dialectical Behaviour Therapy, and Solution Focused Therapy. Wajma Ebrahimi
Clinical Psychologist
Additional Languages Spoken: Farsi, Dari Amina Ahmed
Forensic Psychologist
B. Psych and a M. of Psych (Forensic)
Amina focuses on adult forensic and clinical clients. She has expertise in working with clients of culturally and linguistically diverse clients, and  refugee backgrounds. Amina also has experience working with Anxiety, Depression, PTSD, couples, Domestic Violence, Probation and Parole, Court assessments and reports, Anger Management, and  Drug and Alcohol issues.
Amina is multilingual and also speaks Urdu and Hindi. Amina enjoys spending time with her children and two cats. She enjoys meeting friends  for coffee and baking. Dr Fayza Alshamali
Psychologist
Diploma Hypnotherapy B. Psych, M. (Psych), PhD (Psych). AHPRA, MAPS
Fayza has been working as a psychologist for over 25 years. She has a wealth of experience in treatment of many mental health areas with Arabic speaking clients both in Australia and in the Middle-East. She has also presented at over 100 workshops internationally and locally since 1999. Her special interests are in NLP, EFT, emotional intelligence, law of attraction, time line therapy, parenting, communication skills, the change starts within and more psychological topics). She has also published three books exhibited on book exhibitions in both Dubai and Egypt. Fayza is also bilingual and can speak Arabic. Christine El-Baini
Psychologist
Additional Languages Spoken: Arabic Ramsey Andrews
Psychologist
B. Art (Psych) and a Postgraduate Diploma in Psych
Ramsey is a psychologist with extensive experience in the provision of various psychological therapies in working with people with various mental health conditions and complex psychosocial issues. Ramsey has a particular expertise in transcultural mental health, whereby he has extensive experience working with people of culturally and linguistically diverse (CALD) backgrounds, particularly using counselling and therapeutic skills with people of a non–English speaking background.
As well as working in Private Practice with clients presenting with a broad range of mental health issues, Ramsey is also employed an Area Psychologist with the Salvation Army Employment Plus where he provides psychological interventions to individuals, as well as running groups with disadvantaged members of society. Ramsey is also bilingual and speaks Arabic. Royena Bari
Psychologist
Additional Languages Spoken: Bengali Mariam Mourtada
Psychologist
Additional Languages Spoken: Arabic Sarah Mohamadin
Psychologist
Additional Languages Spoken: Arabic Basma Kahil
Provisional Psychologist
Additional Languages Spoken: Arabic
Ahlam Hussein
Speech Pathology
B. Heath Sciences (Hearing and Speech), M. Speech and Language Pathology (ongoing)
Ahlam Hussein is a Speech Pathology post-graduate student currently completely her final year of her Masters of Speech and Language Pathology. Speech Pathology involves assessing and treating children with stutters and speech, language, voice, and social communication disorders. Ahlam has experience working with a wide range of children aged between 3-13. If you find that your child is experiencing difficulties with speech being clear to understand, stuttering, reading, language delay, frustration from not being understood, poor listening skills, or unable to grasp letter-sound relationships, then speech therapy can help in those areas of development.
Ahlam is bilingual and can speak Arabic. Ahlam also enjoys spending time with her family and friends, binge reading unputdownable books and taking photos. Lots of photos.
Have something on your mind?
If you have an enquiry, concern, or question, please feel free to contact us by filling out the form.
PsychCentral is a professional psychological and allied  health service tailored to meet the needs of culturally and linguistically diverse (CALD) communities. We conduct assessments, treatment plans and interventions for individuals, couples, and families in a variety of clinical, forensic, school, disability, and work-related settings.
Bankstown
Civic Tower Suite 3, Level 8
66-72 Rickard Rd, Bankstown 2200
Telephone: (02) 9793 7762
Fax: (02) 9793 7925
View on Google Maps
To view our other clinics, Click HERE.