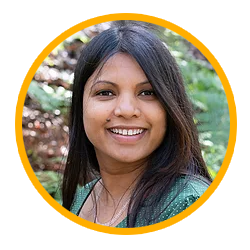 Dr Sangeetha Makielan
Infant, Child & Family Psychiatrist
MD (Hons), FRANZCP
Cert. Child Adolescent Psych.
Dr Sangeetha Makielan is a fellow of the Royal Australian and New Zealand College of Pyschiatrists (FRANZCP) with over 10 years of professional experience in psychiatry.
She has undertaken specialist training in children and adolescents. She has worked with women and their families from pre-conception to pregnancy and the postnatal period, completing mental health assessments and individually tailored treatment options for them.
Dr Makielan is passionate about working with  Culturally Linguistically Diverse (CALD) backgrounds including those from remote indigenous communities.
Dr Makielan will take referrals for children under the age of 18, perinatal and postnatal mothers and families of the children and mothers. Her special interests include psychotherapy (individual, parent-child), family therapy, Transcultural psychiatry, perinatal and infant psychiatry, child and adolescent psychiatry, adjustment difficulties with pregnancy or parenting, grief associated with fertility or perinatal loss, mental health disorders during pregnancy and postpartum period, parent-child relationship difficulties and psychotropic medication use during pregnancy and breastfeeding.
Fees apply: 
Dr Makielan does not bulk-bill. Please contact our clinic on 1300 856 779 for fees and information about rebates.
Medicare Rebates are available.
If you are looking for a perinatal psychiatrist in Sydney skilled with evidence-based and research driven mental health solutions for children, adolescents, and their families, please use our enquiry form below. To make a booking, fill in the form here or give us a call us on 1300 856 779.
Have something on your mind?
If you have an enquiry, concern, or question, please feel free to contact us by filling out the form.
PsychCentral is a professional psychological and allied  health service tailored to meet the needs of culturally and linguistically diverse (CALD) communities. We conduct assessments, treatment plans and interventions for individuals, couples, and families in a variety of clinical, forensic, school, disability, and work-related settings.


Bankstown
Level 8 66-72 Rickard Rd,
Bankstown 2200
Telephone: (02) 9793 7762
Fax: (02) 9793 7925
View on Google Maps
To view our other clinics, Click HERE.