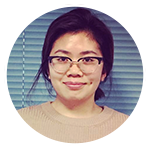 Rebecca Nguyen
Clinical Psychotherapist
B.Arts and M. of Counselling
Rebecca is a provisional member of Psychotherapy and Counselling Federation of Australia (PACFA). She currently works with young children and people with Autism Spectrum Disorder, ADHD and Depressive Disorders. She has experience working in psychiatric hospitals, particularly with patients with Alcohol or Drug Addiction. Rebecca uses an integrative approach in psychotherapy which
includes Cognitive-Behavioural Therapy, Mindfulness-Based Therapy, MotivationalInterviewing, Person-Centred Therapy, Solution-Focussed Therapy and Strength-Based Therapy. Rebecca's specialist
areas of interest are addiction, childhood and adolescent issues, anger, anxiety, depression, disability support, mental health issues, and stress.
Rebecca likes to spend her leisure time with her family and friends. She enjoys reading nonfiction books, watching Netflix, and travelling.
Additional Languages Spoken: Vietnamese
PsychCentral is a professional psychological and allied  health service tailored to meet the needs of culturally and linguistically diverse (CALD) communities. We conduct assessments, treatment plans and interventions for individuals, couples, and families in a variety of clinical, forensic, school, disability, and work-related settings.


Bankstown
Level 8 66-72 Rickard Rd,
Bankstown 2200
Telephone: (02) 9793 7762
Fax: (02) 9793 7925
View on Google Maps
To view our other clinics, Click HERE.